SCF National Youth & Junior Squads 2009 with FST & IM Jovan Petronic and FST & GM Zurab Azmaiparashvili
Singapore National Inter-Clubs 2001 Champions (Intchess Asia)
I climbed the Great Wall of China (Beijing 2001)
Singapore Chess Young Talents @ the Children's Day Chess Challenge 2010 – Girls category
SEA Games 2003 with Chess Womens Team Singapore
SEA Games 2003 with Chess Teams Singapore (with Team Singapore National Coach Jovan Petronic)
Singapore Chess Federation 51st Anniversary 2012
From left: Victoria Chan, Dawn Hui, Jovan Petronic, Jeslin Tay, Liu Yang Hazel
Kaohsiung, Chinese Taipei (Taiwan) 2007 (1st Asian Dragons Invitational Chess Tournaments) with Team Singapore & host.
From left: Elsa Yueh, Timothy Chan, Daniel Chan, Terry Chua, Victoria Chan, Jovan Petronic
12th ASEAN+ age-group Individual Chess Championships 12-21 June 2011 (Tarakan, Indonesia)
APSSO (ASEAN Primary School Sport Olympiad) 2011 Centralised Training @ the SCF
Singapore Head Coach - IM Jovan Petronic (left) receiving the Dato Tan Kim Yeoh Trophy from Vice President of Malaysian Chess Federation (MCF) - Tn. Hj. Ibrahim Abu Bakar. With Ignatius Leong, SCF president.
My friends with guests celebrating Jovan's birthday 19 May 2011
My friends with guests with a surprise visit to the SCF, celebrating Jovan's birthday @ SCF (19 May 2011)
Subic Bay, Philippines 4-13 June 2010 (11th ASEAN+ Age-Group Chess Championships)
Team Singapore junior individual medalists with 5 SCF coaches (Closing Ceremony 18 June 2012)
Singapore vs Malaysia 2001 (with Team Singapore Coach Jovan Petronic)
Chess Vitamin J
With IM Daniel Howard Fernandez @ the World Junior Chess Championship in Poland
5th ASEAN PARA Games (Chess) Kuala Lumpur (Malaysia) 15-19 August 2009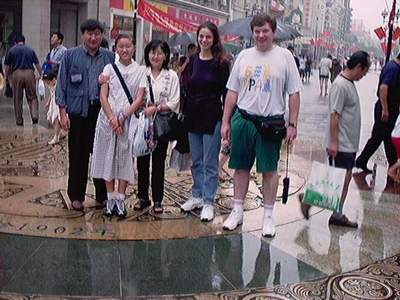 With the Altanoch Family in Tianjin, China 2001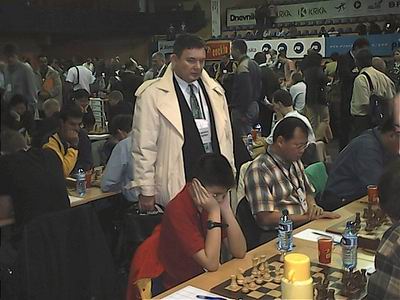 With Team Singapore as Captain and Coach (Bled Slovenia World Chess Olympiad 2002)
Chess Seminar for Trainers with FIDE Lecturer/Seminar Leader FST Jovan Petronic
(Chennai, India 30 April – 7 May 2008)
FIDE Trainers' Seminar in Chennai (India) 2012
HI SIR,
SOMETIMES WE WIN AND SOMETIMES WE LEARN, THANKS TO YOU I WON AS WELL AS LEARNT IN THE CONCLUDED SEMINAR. THANK YOU ONCE AGAIN.
BE HAPPY,
SHANTHARAM
Team Singapore @ ASEAN+ Age-Group Chess Championships 2012 (Hue City, Vietnam)
2012 Hue City, Vietnam (with Federations officials and coaches)
From left: Jovan Petronic, Maung Maung, Minh, Ignatius Leong, Domingo Ramos, Rico Mascarinas, May Hui
FST Jovan Petronic in action @ the FIDE Trainers' Seminar (Singapore 2012)
FIDE Trainers' Seminar (Singapore 2012) Lecturers & Participants
A surprise 2013 farewell dinner in Singapore organised by my former chess students and chess friends.
From left (on left pic): Christer Aplin, Melissa Lo, Tan Weiliang, Dominic Lo, Timothy Chan, Daniel Chan,
Liu Yang Hazel & Jeslin Tay.